1995 Water Well Journal Article (Here)
1992 IET Graduating Class - Fall - (Here)
1993 IET Graduating Class - Sp - (Here)
1993 IET Graduating Class - Fall - (Here)
1994 IET Graduating Class - Spring - (NA)
1994 IET Graduating Class - Fall - (NA)
1995 IET Graduating Class - Sping - (NA)
1995 IET Graduating Class - Fall - (Here)
1996 IET Graduating Class - Sp - (Here)
1996 IET Graduating Class - Fall - (Here)
1997 IET Graduating Class - Sp - (Here)
NA = Class photo not located to date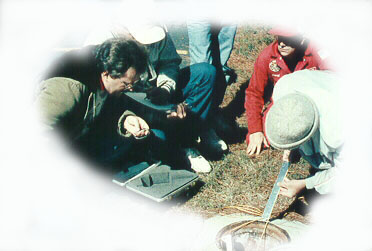 Bost Teaching Health & Safety (Here)
IET Certificate (Here)
IET Statistics (Here)
IET Employment Editorial - (Here)
IET Techology Editorial - (Here)
IET Ethics Editorial - (Here)
IET Appreciation 1992 - (Here)
IET Appreciation 1994 - (Here)
"Professionals Training Professionals"
The Institute of Environmental Technology (IET), a virtual organization without profit motive, was formed in 1992 and supported by the Principals of ELA to provide introductory and advanced environmental training to professional refugees from the oil & gas and associated industries during the 1980s and 1990s, see IET Brochure. The principal course presented was titled as: An Introduction to Environmental Technology. It was a 4-month program presented Tuesday and Thursday evenings, 7:00 PM to 10:00 PM, for training in state and federal environmental regulations, the science and engineering involved in environmental investigations, sampling of soils and groundwater, and remediation, and with Saturdays reserved for training in the use of environmental equipment, drilling and monitoring well construction demonstrations, and for field trips to various Superfund sites in and around the Houston, Texas area. For additional information on the course, see the IET Brochure and the WWJ article (see list to the left).
Because the need for training professionals from the oil & gas industry is no longer apparent in the environmental industry, the IET training program and its website will be placed in a dormant status until, or if, a need develops in the future. This will become effective April 1, 2010.
To continue to support the nearly 400 graduates of the IET program now scattered around the U.S.working in various consulting firms, industry, and state and federal regulatory agencies, sponsored reports, the IET Web Resources Portal (recently converted to the I2M Web Portal) will remain available for the foreseeable future. For a review of what the Portal offers, see (more). For what's new, see (here). For health and safety alerts, see Field Alerts.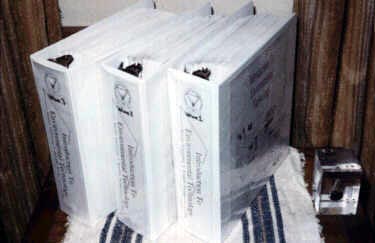 Student manuals were distributed during course. Graduates received certificates of completion and 40-Hr Hazwoper certificates (after passing examinations of Mid-term and Final-Term). Both certificates are suitable for mounting. The top 10 students (according to the grades received during the 4-month course) received a sticker of their class rank displayed on their certificates. See example of an actual IET Certificate in the list to the left showing the rank of that person in the class.